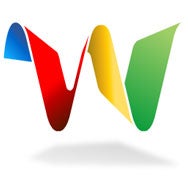 I got my Google Wave invite almost 3 weeks ago and since then I was waiting for the ability to invite others so that I can play with it. In Google's own words "Google Wave is more fun when you have others to wave with." My wait is over, I have the ability now to nominate others and so I nominated my wife and few other close friends.
When I first got Wave, I felt like I was excited for nothing. Wave comprises of 3 windows to begin with that have more white space then I can handle. I left it the way it was, didn't do anything and waited…
Let me try to make a sense of it all…
[ad#left]
After reading what ever I could find on Wave, I came to the same conclusion every time. Google Wave was created by geeks for geeks to play with. Wave wasn't created with the end user in mind, it wasn't designed to deal with common problems an average person will face while trying to figure out how to use it.
Wave has its own lingo. Even though it is supposed to be Chat+Email, it feels more like two employees from the same organization talking over intranet. In other words, geeks all over the world talking to geeks. When Gmail was introduced, we all knew what Compose, Spam, Inbox, Drafts etc meant but do you know what ping, extensions, playback etc mean?
Of course you will learn but there is a learning curve, that's the point I am trying to make. Why didn't Google use something we are already know to invent something new?
I am not judging Wave and saying it won't last, maybe it will and maybe it won't. No matter what, it sure has created a lot of buzz around. People will start using it, Google will start improving the interface and we will all live happily ever after…
I have quite a few Google Invites available, if you want me to nominate you, Retweet this post and comment below. Please don't include your email address in the comment box.